Sponsors: Ms. Susana Romo & Mr. Mario López (Be A Leader Foundation Jacklyn Angel)
Contact Information: sromo@phoenixunion.org
lopez@phoenixunion.org jacklyn.angel@bealeaderfoundation.org
Meeting: Thursdays ~ 2:35 - 3:30 pm Room # 725
---
This is Maryvale's College-Going Network!

Maryvale High School is proud to offer the Be A Leader campus club! Be A Leader Club is student-run club open to all students who express a desire to achieve a college education. It is a forum for members to network and discuss such college-going topics as financial aid, SAT/ACT preparation, and effective personal statements. Club members can also take part in fun workshops and participate in various activities including college visits, career shadow days, community service/ volunteer projects, and more!

The Be A Leader Foundation designs programs that provide a positive learning environment and a college-focused mentality for each participant to develop their high school and college educational plan (4 plus 4 plan). We work directly with middle school and high school students in primarily inner-city schools to engage them into active development of their self-esteem, leadership skills and long term preparation of their 4 plus 4 plan. Ultimate success is achieved through our long-term relationship and stewardship of their educational evolution from middle school into high school, culminating with active participation at the university level and ultimately a college degree.

Maryvale High School Club Officers

Kara Lewis

Vice President

Samantha Padilla

Secretary

Click on our calendar to find out about student workshops / Parent Meetings / Events, and vital information.
| | | |
| --- | --- | --- |
| November 19, 2017 | January 14, 2017 | February 10, 2017 |
| Your Big Pitch (Prepare a Personal Statement for Programs, Scholarships, & College Apps!) | Book Your Summer Adventure (Summer Leadership Opportunities) | Urban Leadership & Community Service (Getting Involved in Your City) |
---
Officer's Retreat January 22, 2016
---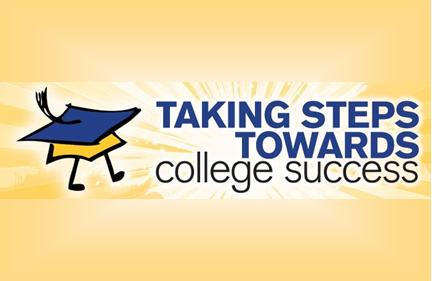 Join us again this year for the 8th Annual "Taking Steps Towards College Success" Walk-a-thon on Sunday 10/23/2016 !